We at ISH Shiksha, believe that teachers are the ones that help make a positive difference in this world.
Therefore, we strongly encourage every potential talented teacher (either Deaf or Hearing) to join and work with us in our mission to provide Accessible Education to everyone.
We will try our very best in providing our resources to ensure that our teachers and students can communicate and follow each other amicably.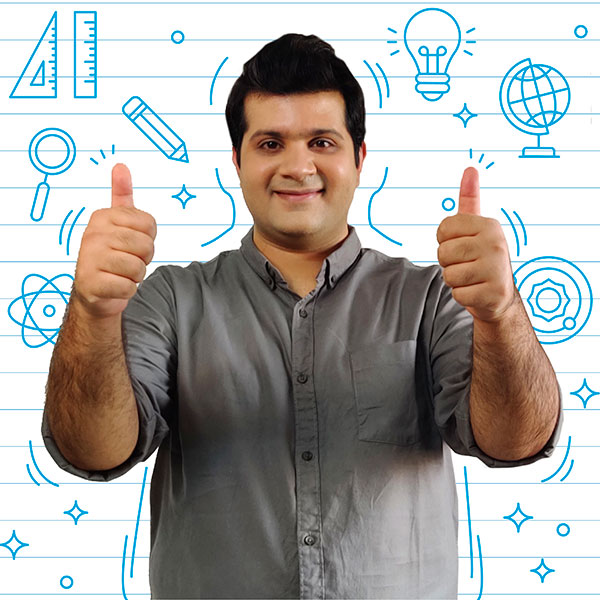 Step 1:
Application
Please fill in the form with correct information and explain what skills you have that you would like to teach. Attach your profile photo and CV.
Step 2:
Schedule
We will reply to you via e-mail or WhatsApp and inform you the date and time for the Interview.
Step 3:
Interview
We will have an Interview with you via Zoom. Please be on time.
During lectures she / he must dress and present yourself appropriately.
Be punctual (Be online 5 minutes before the start of the session).
Use appropriate body language.
Data & privacy of the students and ISH Shiksha must be maintained. No information about any of our policies / students / upcoming courses etc. must be disclosed to anyone.
No misbehaviour / bullying towards the students will be tolerated.
No drinking / smoking will be permitted during class hours. You are expected to not show up intoxicated to the class.
Exchange of phone numbers / e-mail IDs / Address etc. between you and your students is not permitted.
You cannot appoint a substitute to take class in your absence.
In case, you are unable to take a class and wish to appoint a substitute, you must inform ISH Shiksha in advance via email at coordinator@ishshiksha.com. Only after approval from ISH Shiksha, you will be permitted to appoint the substitute.
Any course materials / quizzes / tests etc. will be approved and distributed by ISH Shiksha.
You are not permitted to charge any amount to the students directly.
No last-minute cancellation of lectures is permitted. Incase of any emergency, please email to ISH Shiksha at coordinator@ishshiksha.com
Contact Us
If you need clarifications, please do not hesitate to contact us.
+91 8657980725 (Deaf)
+91 7208302075 (Hearing)
Our Work Hours
Please contact us during those timings:
Monday – Friday
11 am to 1 pm, 3 pm to 5 pm
Saturday
11 am to 1 pm, 3 pm to 5 pm
Sunday & Public Holidays
12 pm – 1 pm